Name
Daiichi Yakuhin Kogyo co., Ltd.
Address
15-1, Kusajima, Toyama-shi,
Toyama 931-8515 JAPAN
Phone
+81-76-435-0755
FAX
+81-76-435-0757
URL
http://www.d1yk.co.jp/
Contact
Kawaguchi, R&D Dept.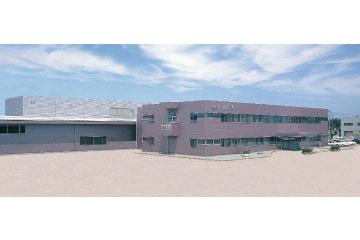 Our Strength
Daiichi Yakuhin Kogyo (DYK) proactively promotes contract manufacturing ranging from project proposals for solid formulation or liquid dosage form for internal use to formulation design, development of analytical methods, packaging specification proposals and approval application operations. DYK maintains an outstanding reputation.
By enhancing R&D potentials, DYK offers a development of products uniquely tailored to consumer needs. DYK has many experiences of collaboration with major manufacturers. DYK can undertake contract manufacturing for the continual manufacturing, from R&D of drug products, approval application, and to the commercial production and separate services such as bulk production or packaging. DYK has dedicated representatives for contract manufacturing and OEM.

DYK offers services to meet customer's requirement in any phase of business.