Name
FUJIYAKUHIN Co., Ltd.
Address
2-291-1 SAKURAGI-CHO, OMIYA-KU, SAITAMA-SHI,
SAITAMA 330-8581 JAPAN
Phone
+81-48-644-3240
FAX
+81-48-648-0258
URL
http://www.fujiyakuhin.co.jp/
Contact
Yuhiko Sakata,
Production Division
Contract Promotion Department
Phone:+81-76-465-3240 FAX:+81-76-465-3241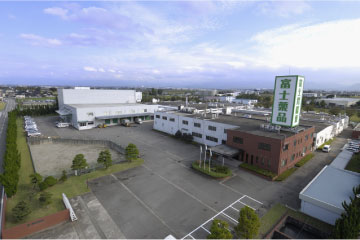 Our Strength
Fujiyakuhin is a leading composite pharmaceutical product company aiming to construct a nationwide business structure for household drug distribution and franchise pharmacies. We are committed to actively drive the manufacture of pharmaceutical products and new drug development, and thereby create a new future to safeguard people's health. Fujiyakuhin group facilitates a state of the art technology and also undertakes contract manufacturing of investigational products and various dosage forms of pharmaceutical products. In addition, we also provide high-level services at a cutting-edge of pharmaceutical product development, and as such, the company has earned high esteem by our clients through their abundant experiences.

[Technology available for contract manufacturing]
・Contract manufacturing of low-molecule compounds, synthetic peptides, biopharmaceutical products, aseptic operations, and lyophilization technology for injections.
・With full use of a diverse range of oral dosage manufacturing technologies, the company can provide highly sophisticated formulation technology that can meet the clients' needs.

[Service for Contract research]
・We are fully equipped with a system that can provide a wide range of contract services including formulation design, manufacturing samples for non-clinical testing and samples for stability testing, stability studies, commercialization feasibility studies, manufacturing of investigational products, and commercial production.

[Enhancement plan for manufacturing facility]
・Facility for investigational oral dosage product manufactures.
・Facility for injection/oral formulations manufactures.