Name
Pharmapack Co., Ltd.
Address
163 Konaka, Toyama city,
Toyama 939-8183
Phone
+81-76-429-1829
FAX
+81-76-429-1929
URL
http://www.pharmapack.co.jp/en/
Contact
E-mail: info@pharmapack.co.jp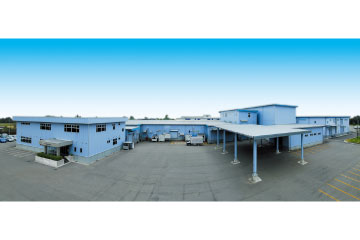 Our Strength
Pharmapack is a leading contract manufacturer of pharmaceutical products, quasi-drug, health food, and cosmetics using BFS (Blow-Fill-Seal) system and possesses advanced domestic factories where operations are well-managed.
We also provide an additional support for planning and development of plastic containers for the BFS products. Our group company, Hanshin Chemical Industry Co., Ltd., is equipped with extensive know-how and ingenuity to design and develop plastic containers.

1. Blow molds are available for various purposes.
We have general blow molds for 1mL, 2mL, 3mL, 5mL, 10mL, 15mL, and 20mL. Best suited containers can be selected from these molds.
2. Free from artificial preservative
By using this BFS technique, the quality of content liquid is maintained without adding artificial preservative. Completely sealed containers while filling sterile liquids will not be contaminated and can be kept safely.
3. Unit dose application
Disposal single-use containers are ideal for health and medical products because of its safeness and cleanliness.
Also, content liquids are accurately measured and filled so there is no need to worry about measuring for liquid medicine.