Name
Teika Pharmaceutical Co., Ltd.
Address
1-3-27,Arakawa Toyama
Phone
+81-76-431-8881
FAX
+81-76-441-6736
URL
http://www.teika.co.jp
Contact
Alliance Department : Tetsufumi Kubo
E-mail:tssougou@teika.co.jp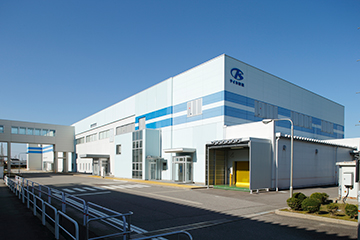 Our Strength
Our company, Teika Pharmaceutical Co., Ltd., has been consistently R&D-oriented and striving for new drug development since its foundation in June 1945. We have earned excellent reputations from our co-development partners. In contract manufacturing, we have been providing our clients with products manufactured based on the GMP standards and the established manufacturing control system utilizing our experienced technologies. We are currently actively working to further enhance the manufacturing of contract products.

Twelve plants, each of which is dedicated for manufacturing a single dosage form, are located on the same site, and this enables us to achieve effective manufacturing of products in a wide variety of dosage forms including patches and plasters, ophthalmic solutions, ointments, solids for internal use and nutritional supplement drinks. Ointments, nutritional supplement drinks, patches and plasters, and ophthalmic solutions currently make up the mainstay of our contract products, but in the future we will also provide services for the manufacturing of solid dosage forms.

We believe we can respond to your expectations not only in the field of contract manufacturing but in the field of pharmaceutical co-development by utilizing all of our accumulated R&D capabilities.